Alligator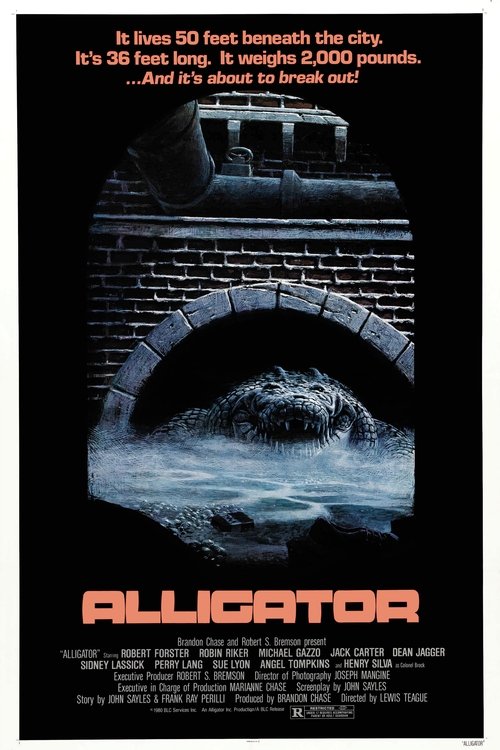 Tagline : It lives 50 feet beneath the city. It's 36 feet long. It weighs 2,000 pounds...And it's about to break out!
Runtime : 91 mins
Genre : Horror Science Fiction Thriller Action
Vote Rating : 5.9/10
Budget : 1.5 million $ USD
Plot : A baby alligator is flushed down a toilet and survives by eating discarded lab animals that have been injected with growth hormones. The now gigantic animal escapes the city sewers and goes on a rampage, pursued by a cop and a big-game hunter.
Cast Members
Similar Movies to Alligator