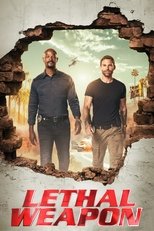 Lethal Weapon
Good Cop. Crazy Good Cop.
Runtime : 43 mins
Genre : Action & Adventure Crime Drama
A slightly unhinged former Navy SEAL lands a job as a police officer in Los Angeles where hes partnered with a veteran detective trying to keep maintain a low stress level in his life.
Cast Members
Similar TV Shows to Lethal Weapon