Cannonball Run II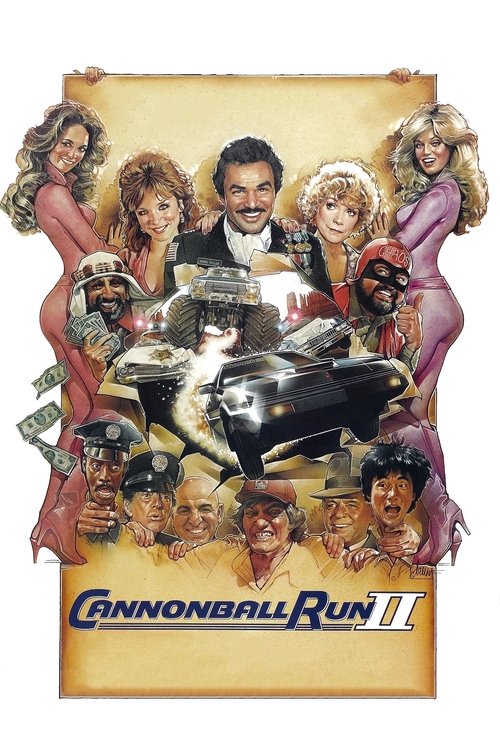 Tagline : The popcorn's in the lobby. The nuts are on the screen.
Runtime : 108 mins
Genre : Action Comedy
Vote Rating : 5.4/10
Revenue : 28.1 million $ USD

Reviews for this movie are available below.
Plot : When a wealthy sheikh puts up $1 million in prize money for a cross-country car race, there is one person crazy enough to hit the road hard with wheels spinning fast. Legendary driver J.J. McClure enters the competition along with his friend Victor and together they set off across the American landscape in a madcap action-adventure destined to test their wits and automobile skills.
Cast Members