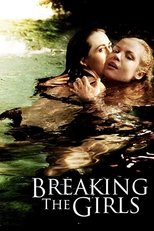 Breaking the Girls
Seduction. Betrayal. Murder. What are best frirnds for?
Runtime : 83 mins
Genre : Crime Thriller
Vote Rating : 5.5
A naive college student loses a scholarship at the hands of a classmate and makes a pact with a mysterious friend to kill off each others enemies.
Cast Members
Similar Movies to Breaking the Girls