Tricks of the Trade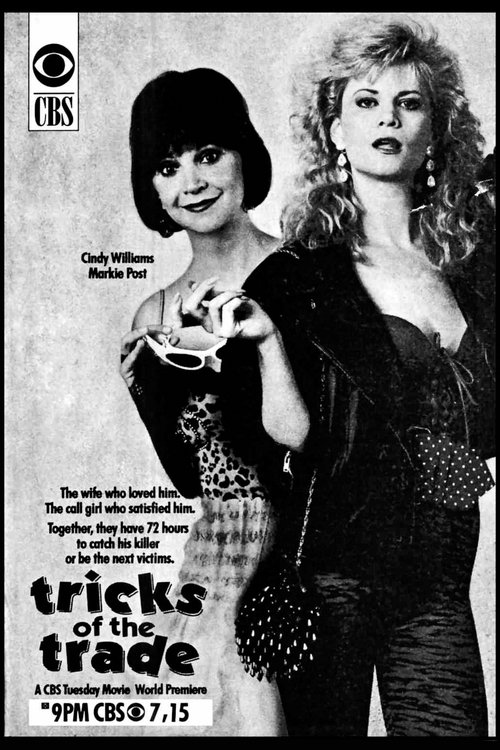 Tagline : Two women. Zero limit. One fun caper.
Runtime : 100 mins
Genre : Comedy Drama Mystery TV Movie
Vote Rating : 2.8/10
Plot : After her picture perfect husband is murdered in a prostitute's apartment, Beverly Hills homemaker Catherine is devastated. But she doesn't spend too long mourning, because she's soon on a mission to put her husband's killer behind bars. To do so, she forms an unlikely partnership with Marla, the Hollywood hooker who serviced the deceased. Under Marla's guidance, the pair navigate the seedier side of Los Angeles to put this mystery to rest.
Cast Members