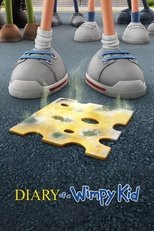 Diary of a Wimpy Kid
New school. Old cheese.
Runtime : 0 mins
Genre : Animation Comedy Family
Vote Rating : 6.8
Greg Heffley is a scrawny but ambitious kid with an active imagination and big plans to be rich and famous – he just has to survive middle school first.
Cast Members
Similar Movies to Diary of a Wimpy Kid