American Dad!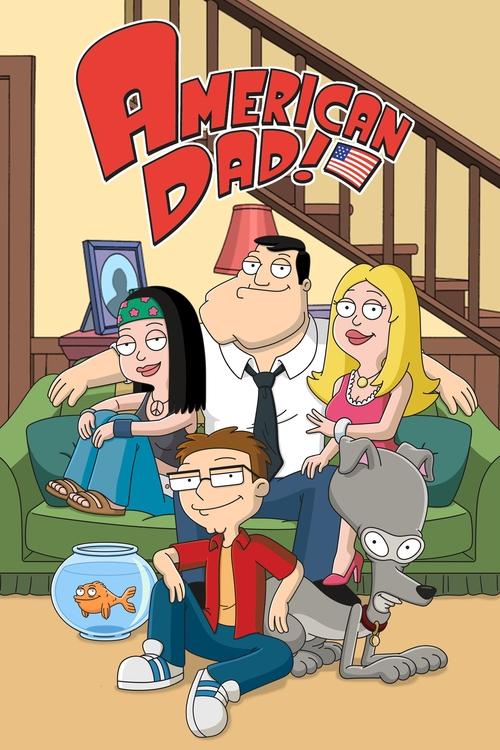 Tagline : From the creator of "Family Guy" comes a man who will stop at nothing to protect his country.
Runtime : 22 mins
Genre : Animation Comedy
Vote Rating : 7/10
Last Episode To Air: 27 November 2023
Network : FOX
Next Episode To Air: 04 December 2023
Next Episode : Season 20 Episode 20
Plot : The series focuses on an eccentric motley crew that is the Smith family and their three housemates: Father, husband, and breadwinner Stan Smith; his better half housewife, Francine Smith; their college-aged daughter, Hayley Smith; and their high-school-aged son, Steve Smith. Outside of the Smith family, there are three additional main characters, including Hayley's boyfriend turned husband, Jeff Fischer; the family's man-in-a-goldfish-body pet, Klaus; and most notably the family's zany alien, Roger, who is "full of masquerades, brazenness, and shocking antics."
Cast Members
Similar TV Shows to American Dad!