One Outs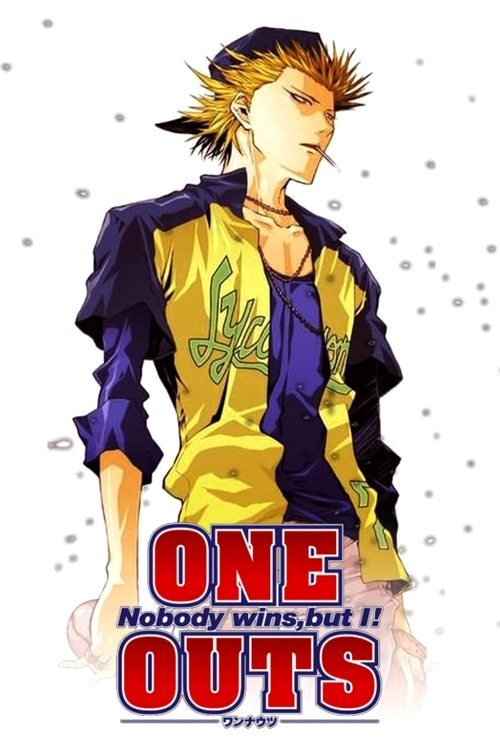 Tagline : Nobody wins, but I!
Runtime : 22 mins
Genre : Animation
Vote Rating : 8.1/10
Last Episode To Air: 01 April 2009
Network : Nippon TV
Plot : Hiromichi Kojima, the star batter of the Lycaons, heads to the southern Japanese island of Okinawa to train and find a new pitcher for the team. There, he meets Toa Tokuchi, a 134-kmph pitcher and the undisputed king of a gambling form of baseball called "One Outs". At Kojima's urging, Tokuchi signs up with the Lycaons under an unusual contract: he gets 5,000,000 yen for every out he pitches, but loses 50,000,000 yen for every point he gives up. A high-level psychological game of baseball, gambling and logic is about to begin..
Cast Members
Similar TV Shows to One Outs