Side by Side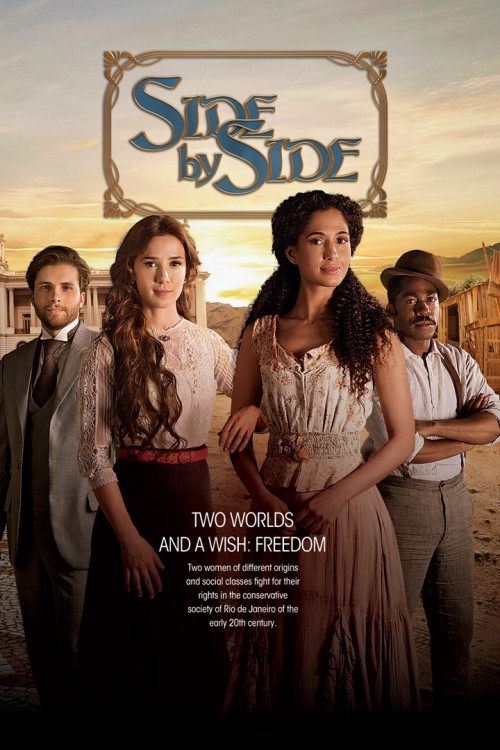 Tagline : Two worlds and a wish: freedom.
Genre : Drama Family Soap
Vote Rating : 9.5/10
Last Episode To Air: 08 March 2013
Network : TV Globo
Plot : Winner of the International Emmy Award for Best Telenovela, Side by Side focuses on two women of different origins and social classes. The brave Isabel, daughter of a former slave and in love with the capoeira player Zé Maria; and Laura, descendant from a wealthy family and destined to an undesired marriage to Edgar. In addition to an unshakable friendship, the two share the same purpose in life: the conquest of freedom in the conservative society of Rio de Janeiro of the early 20th century.
Cast Members
Similar TV Shows to Side by Side