Nothing to Lose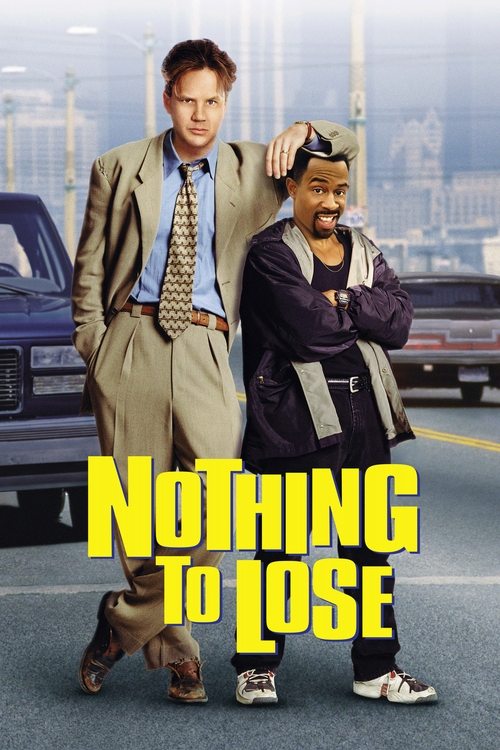 Tagline : When the odds are against you, sometimes the only bet is yourself.
Runtime : 97 mins
Genre : Comedy Crime
Vote Rating : 6.5/10
Budget : 25 million $ USD
Revenue : 44.5 million $ USD
Plot : Advertising executive Nick Beame learns that his wife is sleeping with his employer. In a state of despair, he encounters a bumbling thief whose attempted carjacking goes awry when Nick takes him on an involuntary joyride. Soon the betrayed businessman and the incompetent crook strike up a partnership and develop a robbery-revenge scheme. But it turns out that some other criminals in the area don't appreciate the competition.
Cast Members