How To Be Very, Very Popular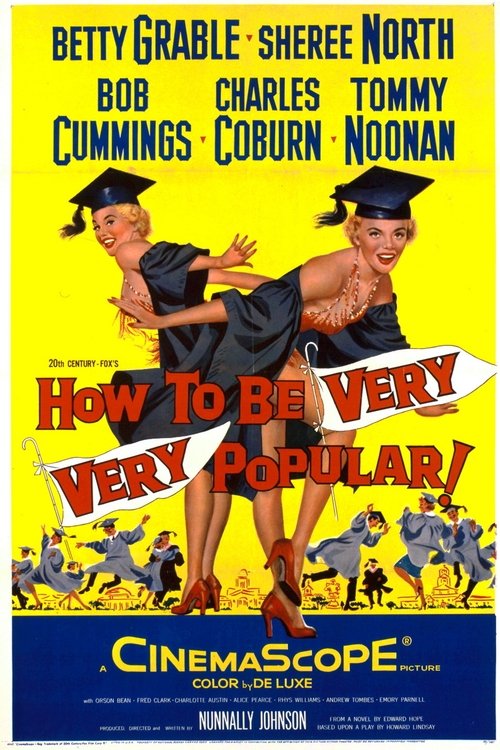 Tagline : Rock'n Roll hits the screen for the first time in the picture that separates the men from the boys !
Runtime : 89 mins
Genre : Comedy
Vote Rating : 5.4/10
Plot : Two strippers on the run hide out in a college fraternity. Director Nunnally Johnson's 1955 musical comedy stars Betty Grable, Sheree North, Robert Cummings, Charles Coburn, Tommy Noonan, Orson Bean, Fred Clark, Alice Pearce, Rhys Williams, Willard Waterman, Leslie Parrish and Jesslyn Fax.
Cast Members