劇場版 仮面ライダーオーズ WONDERFUL 将軍と21のコアメダル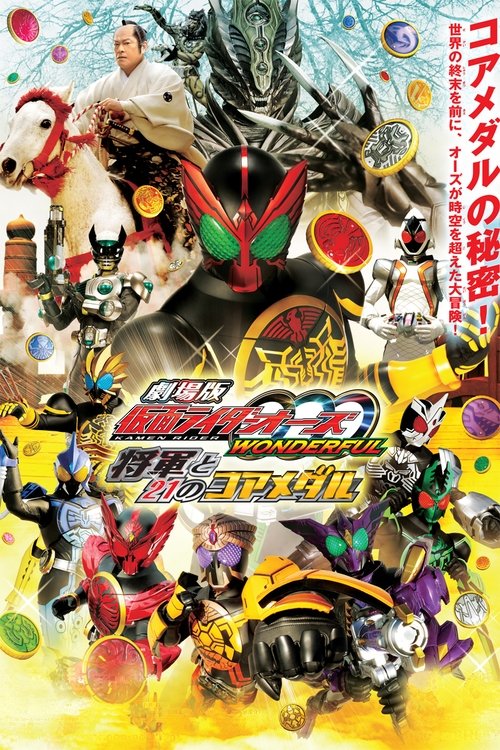 Tagline : Heroes Cheer Up Japan!
Runtime : 65 mins
Genre : Action Adventure History Science Fiction
Vote Rating : 5.7/10
Plot : Leading an expedition in Germany, Kougami unseals the resting place of one of the alchemists that created the Core Medals in an effort to retrieve a set of lost Medals. However, upon the seal being undone, millions of Cell Medals erupt into a tower while creating a magical barrier that causes parts of Japan to flip over. As the alchemist reveals her plans to become a new OOO, Eiji and his friends are thrown into the past and must find their way back home and stop the alchemist before she destroys the world!
Cast Members