Sophie Scholl – Die letzten Tage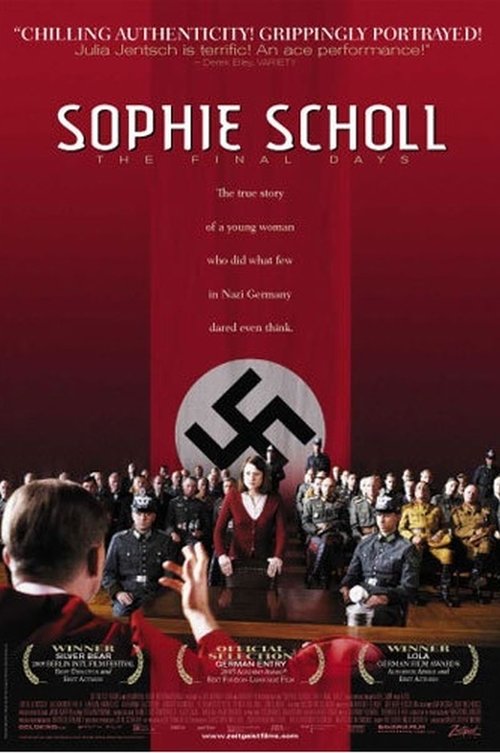 Tagline : The true story of a young woman who did what few in Nazi Germany dared even think!
Runtime : 117 mins
Genre : Drama History
Vote Rating : 7.2/10
Plot : In 1943, as Hitler continues to wage war across Europe, a group of college students mount an underground resistance movement in Munich. Dedicated expressly to the downfall of the monolithic Third Reich war machine, they call themselves the White Rose. One of its few female members, Sophie Scholl is captured during a dangerous mission to distribute pamphlets on campus with her brother Hans. Unwavering in her convictions and loyalty to the White Rose, her cross-examination by the Gestapo quickly escalates into a searing test of wills as Scholl delivers a passionate call to freedom and personal responsibility.
Cast Members