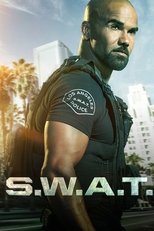 S.W.A.T.
Serve • Protect • Unite
Runtime : 42 mins
Genre : Action & Adventure Crime Drama
A locally born and bred S.W.A.T. lieutenant is torn between loyalty to the streets and duty to his fellow officers when hes tasked to run a highly-trained unit thats the last stop for solving crimes in Los Angeles.
Cast Members
Similar TV Shows to S.W.A.T.