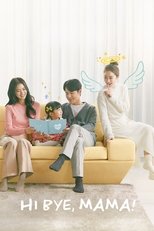 Hi Bye, Mama!
Shh! It's a secret that I'm watching!
Runtime : 70 mins
Genre : Sci-Fi & Fantasy Comedy Drama
When the ghost of a woman gains a second chance at life for 49 days, she reappears in front of her remarried husband and young daughter.
Cast Members
Similar TV Shows to Hi Bye, Mama!