Stroker Ace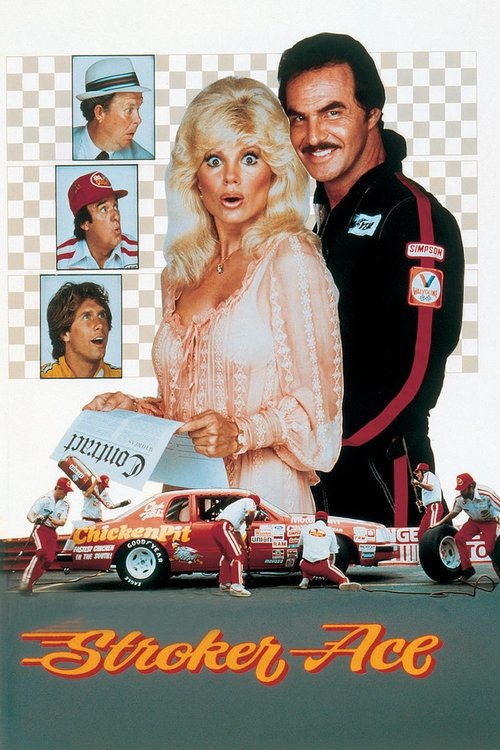 Tagline : BURT'S BACK . . . With car crashin' & party crashin' as the hassled hunk who drives his car upside down & his women round the bend!
Runtime : 94 mins
Genre : Action Comedy
Vote Rating : 5.1/10
Plot : Stroker Ace, a champion NASCAR driver, is standing at the top of his career, but is getting fed up with having to do as he's told. In between rebelling against his sponsor (a fried chicken chain)'s promotion gimmicks (like making him dress up in giant chicken suit) he spends the rest of the movie trying to bed the buxom Pembrook.
Cast Members