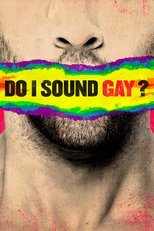 Do I Sound Gay?
A documentary about finding your true voice.
Runtime : 77 mins
Genre : Documentary
Vote Rating : 6
What makes a voice "gay"? A breakup with his boyfriend sets journalist David Thorpe on a quest to unravel a linguistic mystery.
Cast Members
Similar Movies to Do I Sound Gay?