The Spiders The Reckless Operation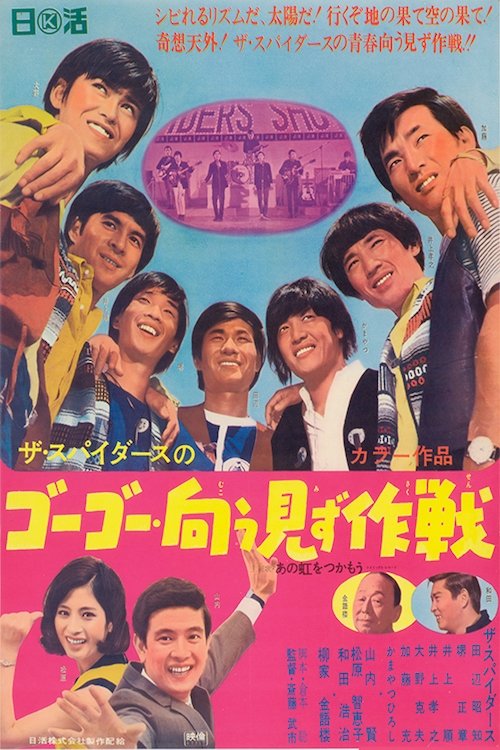 Tagline : The Spiders Go! Go! Let's Go!
Runtime : 81 mins
Genre : Comedy Music
Plot : The Spiders, a Japanese pop group, in their first starring role, walk from Yokohama to Tokyo, to prove their love for a girl who told them "the person who can overcome any obstacle will be my lover"! Neither traffic, buildings, nor the police can stop them, in this madcap rock musical adventure!
Cast Members
Similar Movies to The Spiders The Reckless Operation